Delivery Time 5 - 14 Business days
the Sauberschmauch you know - only bigger, sturdier, with increased flow and durability.

for bigger hands and intense use.

handmade from mahogany wood & brass, fitting pretty much every joint tip there is.
sauber system

the Sauberschmauch
[from German 'sauber' = clean & 'Schmauch' = thick smoke]


Simple, ingenious, perfect for your everyday.

BIG edition for strong hands and intense use, easier to clean and supremely long lasting.

Wanna go for the smaller, regular size?
This one will come in different woods, lengths and with the option of putting on a bowl to transform it into a carbon filtered pipe with the flick of a wrist!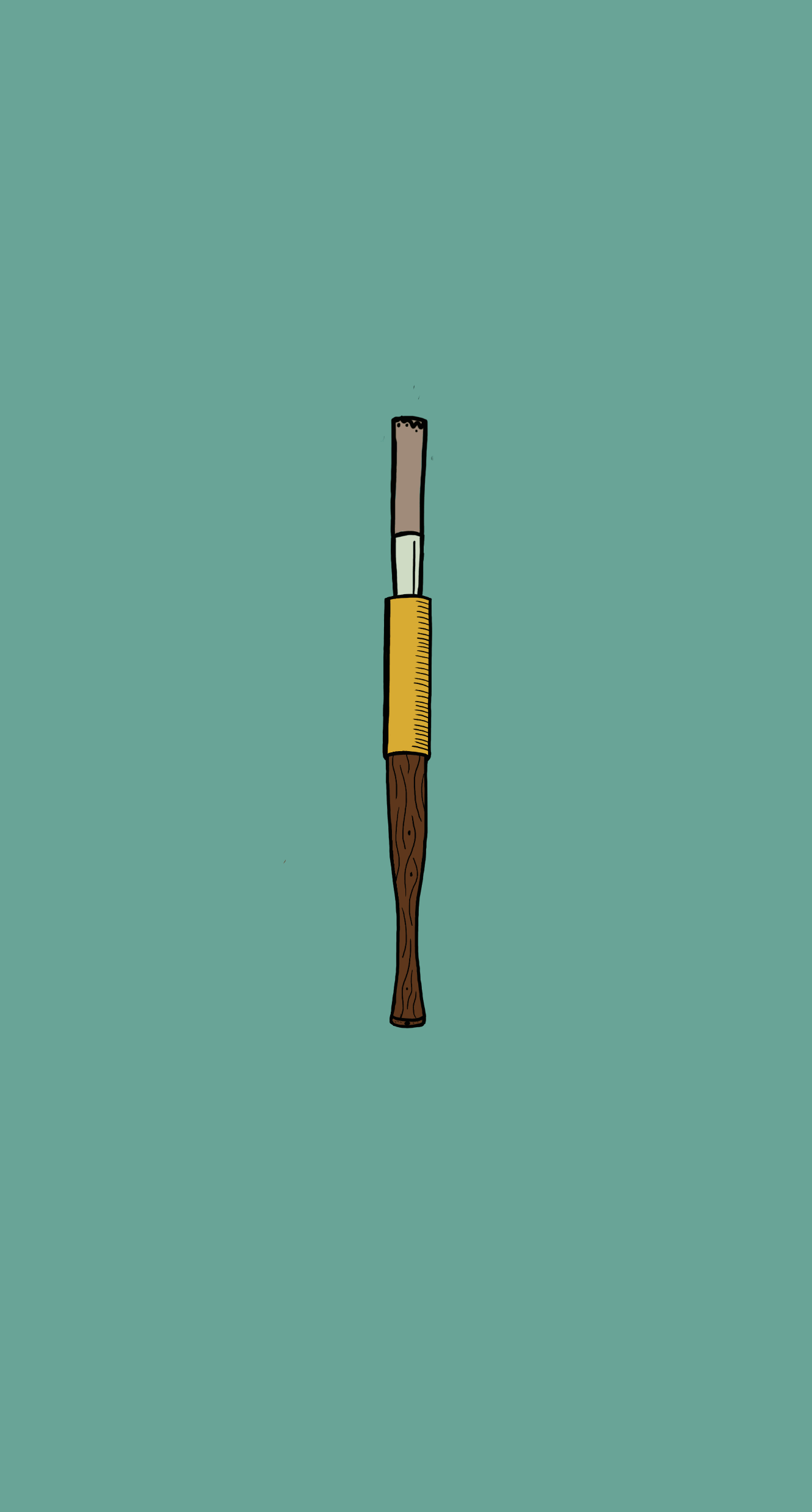 the Sauberschmauch
Call it a cigarette tip, charcoal filter adapter, mouthpiece, the newest smoking accessoire, the best invention of the 20s or simply 'Saubi' - as a matter of fact, he is the one for all.

For every tip, for every filter.
From the slimmest sticky to a colossal rocket with an 8mm filter - the Saubi holds them all and raises your smoking experience to a whole new level.

And, just to say, the 20s' people simply knew the good style!
Only charcoal filters they didn't know - but, of course, the Saubi features one.

Be gentle with your Sauberschmauch and it will be gentle with you - and serve you with the mildest smoking pleasure you can get.
They say you wouldn't even notice the tip starting to burn due to every toke being so smooth.. It's true!

Watered and sanded twice over - it will stay forever smooth without any rising fibres.

The regular Saubi comes in a supreme packaging from real handmade hemp paper, including a brass cleaning tool and four filters, while the BIG & the Supersaubi come in a certified cotton bag, as well including the handmade cleaning tool & some extra filters.
Pull off the brass cap, insert a filter, put the cap back on - done!

The conically shaped intake fits nearly every size of paper tip and slim size carbon filter.
The cap itself also holds regular sized filers (8/9mm) - for very thick doobies.

You'll quickly get a feeling for when to change the filter - also depending what and how you smoke as well as your personal preferences.

With the included brass cleaning tool you'll easily free the air hole and every corner in the inside.

In general, clean your Saubi more frequently if you're smoking tobacco, which leaves more residues.

With plant oil or alcohol you'll be able to dissolve each and every ever-so-sticky residue.
diameter: max. 11mm
length: around 10cm
the Sauberschmauch - with a filter, ready to smoke.
four additional filters
brass cleaning tool
certified cotton bag